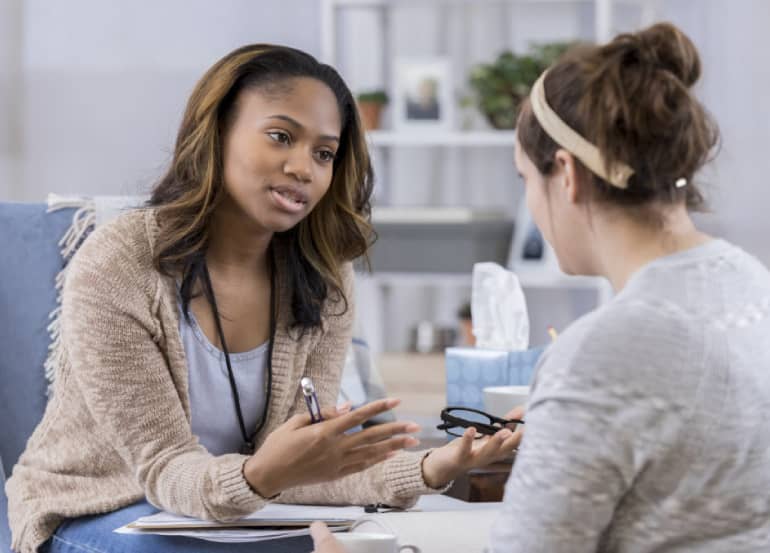 Individual Therapy
Individual therapy is a dynamic and collaborative process between a skilled therapist and an individual seeking support. With various names such as therapy, psychotherapy, psychosocial therapy, talk therapy, and counseling, it serves as a transformative vehicle for personal growth and well-being. The primary objectives of therapy are to inspire positive change and enhance the overall quality of life.
Seeking therapy can be a courageous step, as it provides a safe and non-judgmental space for individuals to address difficult issues that may be challenging to face alone. It offers a confidential environment where one can explore their emotions, thoughts, and experiences while receiving empathetic guidance from a trained professional.
General Individual Therapy
Enhanced Emotional Well-being
Strengthened Relationships
Specialized Individual Therapy
Improved Coping with Triggers
Personal Growth and Resilience
The benefits of therapy extend far beyond overcoming obstacles; it has the potential to cultivate positive emotions, such as compassion and self-esteem. Through therapeutic engagement, individuals can acquire valuable skills to effectively navigate challenging situations, make healthier decisions, and achieve personal goals. Therapy empowers individuals to develop resilience, enabling them to cope with life's adversities and build a foundation for long-term well-being.
The therapeutic journey is not merely a means to an end; it is a process of self-discovery and self-growth. By embarking on this transformative path, individuals gain a deeper understanding of themselves, their motivations, and their unique strengths. Increased self-awareness often leads to greater self-acceptance and personal empowerment.
Moreover, therapy can be a source of ongoing support for those who seek continuous self-growth. Beyond addressing specific concerns, individuals may find value in exploring their personal values, purpose, and identity through regular therapy sessions. It becomes an enriching and fulfilling journey of self-exploration, fostering personal development and the realization of one's full potential.
In summary, individual therapy offers a collaborative and empowering experience that facilitates positive change, personal growth, and improved well-being. It equips individuals with the necessary skills to navigate life's challenges, fosters self-awareness and self-esteem, and enables the pursuit of personal goals. By embracing therapy, individuals embark on a transformative journey towards a more fulfilling and meaningful life.