Psychotherapist, MHC-LP
New York, NY | Remote | $35 an hour | Part-time
MZMA Mental Health Counseling, a small virtual group private practice based in Brooklyn, is seeking a highly skilled and motivated Fee-for-Service Counselor to join our esteemed team. We offer a collaborative work environment where independent practice and professional growth are encouraged.
At MZMA Mental Health Counseling, we pride ourselves on delivering exceptional mental health services. Our practice is committed to providing high-quality care to a diverse range of clients. For more information about our practice, please visit our website at mzmatherapy.com.
Your Responsibilities
Conducting comprehensive biopsychosocial assessments with a diagnostic focus.
Providing individual therapy to children (10+) and adults.
Developing and implementing effective treatment plans, while conducting regular quarterly reviews for each client (every 90 days).
Ensuring timely completion of progress notes and all necessary chart documentation (Within 24 hours).
Maintaining accurate and comprehensive case record documentation.
Collaborating with HIPAA-compliant psychiatrists/providers, school staff, and community providers to coordinate care and advocate for clients' needs.
Planning for discharge and aftercare, and making appropriate referrals to agencies and community resources as required.
Consulting with professionals and technical personnel to facilitate a multi-disciplinary approach to patient/client care.
Attending training, staff conferences, staff meetings, and clinical supervision meetings to enhance professional development and growth.
Demonstrating a commitment to self-reflection and active engagement in the supervisory and learning process.
Qualifications
Clinical counseling: 1 year (Required)
Benefits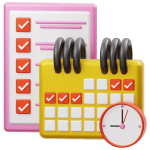 Flexible Schedule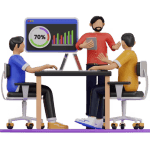 Professional Development Assistance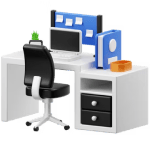 Remote Work
If you are a dedicated Fee-for-Service Counselor seeking a professional and supportive environment to grow your clinical skills, we invite you to apply and join our team at MZMA Mental Health Counseling.